Do you have double pane windows at home? Then you may want to learn how to clean your windows the right. Double pane windows are great; they come with benefits both functional and aesthetically speaking. However, they need extra care, and learning how to clean double pane windows is a must when you have them.
Double pane windows aren't only aesthetically pleasing but also are energy savers. If you want to make the most out of your double pane windows, you need to make sure you provide the proper care; and that includes knowing how to clean them.
Though cleaning this type of window may sound a bit challenging, there's nothing to be worried about. And as dreadful as it may sound, you will do it eventually, so why not do it as quickly and as painless as possible. To do that, you'll need the correct technique and the proper tools.
To help you in the right direction, learn everything you need to know about cleaning double pane windows efficiently below.
How to Clean Double-Pane Windows FAQ's
What are double pane windows?
A double-pane window has two pieces of glass and space in the middle, which is an airtight seal. This seal also acts as an insulator, keeps the house warm in winter and cool in summer, and saves energy bills. This is because it does not allow any of the air to escape the home or come in.
Double-pane windows have two panes of glass, many with insulating argon gas between the panes. The additional layer of material, plus the insulating gap in between, is what makes them stand out. Two or three panes of glass mean more layers of protection between the weather and your home.
What causes double pane windows to get dirty?
The outside layer of the window can get dirty from sweet children's handprints or mouth prints or by simply touching the window. However, if the inside of the window is dirty, this means the seal is broken, and you can clean it, but the window may need replacing.
Can you clean inside double-pane windows?
Double-pane windows utilize two pieces of glass that are constructed with an airtight seal between them. Unfortunately, this means it's not possible to clean between the two glass panes without ruining the window.
If the seal is broken and dirt/moisture starts to show, it is best to have the window replaced.
How do you know the seals are broken on a double pane window?
Common signs include:
Condensation between the two panes of glass because moisture now can get in
Rust will start to build-up
Foggy and milky look on the panes of glass
Dirt and grime appear
How do you remove the haze from a double-pane window?
Drill a set of small holes at the top of the window and one small hole in the bottom window corner. You could also opt to drill one or two small holes ¼ inch into the window seal and 2 inches from the corner.
After drilling, pour isopropyl alcohol into the holes.
You could also insert a desiccate package or pellets in the space. This will help remove any fog or condensation.
Another idea is to put a sock on the end of a wire and duct tape the sock on. You will use this as a duster. Please put it in the hole you made and try to clean the window. The hole must be big enough, though, to do this, and that is where this is tricky.
The Max Lithium Drill/Driver with 30 accessories comes with the Lithium-Ion Battery. These batteries are always ready, holding a charge for up to 18 months.
This drill provides an extra level of control with a 24 position clutch that helps to prevent stripping and overdriving screws.
It has a soft-grip handle that provides added comfort during use and a lightweight to prevent user fatigue. This drill is ideal for drilling and screw-driving through wood, metal, and plastic.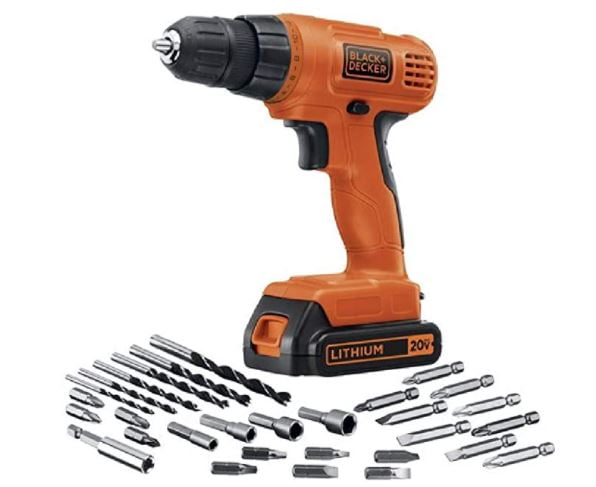 Features:
Lithium-Ion Battery
Soft grip handle
20 Volts
Can dirty double-pane windows be repaired?
To repair a foggy or cracked dual pane window unit, you can replace the individual sealed window unit at considerably less cost than replacing the entire window. You can do the replacement yourself or hire a local glass professional to do the replacement for you.
What is the best way to clean double-glazed windows?
Combine one part white vinegar with four parts of water.
All you need to do with this mixture is wipe your windows in a circular motion with a microfibre cloth.
How to stop mold from building up?
Remove any condensation on your windows with a sponge or window squeegee
Don't push your furniture right up against your walls
Open windows to keep your home ventilated while cooking or showering
Make sure your home is adequately insulated
How to Clean Double Pane Windows
Dehumidifier
A dehumidifier near the window can work wonders and can prevent mold growth.
You can start by placing a dehumidifier next to the foggy door or window to see if the machine can remove the moisture trapped inside.
The hOmelabs 50-pint dehumidifier brings comfort to your home just when you need it the most. This powerful dehumidifier helps reduce humidity levels and is perfect for keeping allergens at bay for extra-large rooms and basements up to 4,500 ft².
Aside from reducing discomfort, this dehumidifier can also help cool down your home. Designed with effortless control in mind, humidity levels are easy to read and adjust, and Auto Shut-Off, Defrost, and Auto-Restart functions promote convenience.
This 50-pint dehumidifier features a removable water tank for easy drainage. Just pull out the water tank the way you pull out a drawer. It's that easy.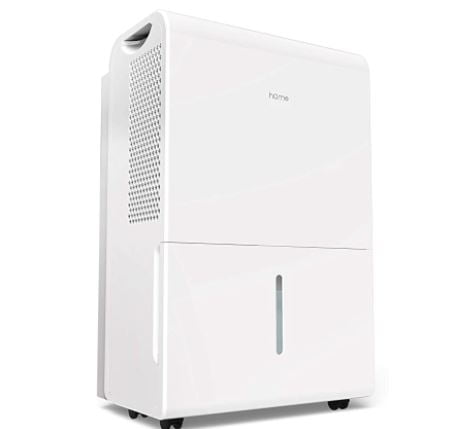 Features:
Removable Water Tank
Energy Star Certified
Easy to use
Moisture absorber
Another option is laying a moisture absorber along the bottom edges of the window.
You could opt for a water snake. They are made of all-natural material placed near or in a window to draw out moisture.
These water absorbing snakes soak up water leaks, spills, and condensation and are ideal when you need longer-term water control.
Perfect for basement and garage leaks or anywhere water seeps in, the lightweight, water-absorbing sock is designed to absorb and retain water quickly.
Absorbent sock is ideal for soaking up water, air drying, and reusing! The water absorber is made of 100% polypropylene skin and filler. After use, hang it up, let it air dry, and put it back to work.
Features:
Reusable
Lightweight
Flexible
Additional Tips on How to Clean Double Pane Windows
If you do drill holes, do not reseal them when you are done. Leaving them open will allow you to clean the window again and won't lock in the moisture.
When doing spring cleaning, it is a good idea to check out all of the windows. If you have a window ac unit in your windows, this is an excellent time to either leave it in the window to clean or take it out of the window, replace the filter, clean the coils, fins, and wash the pans.
Check the window sash of the window by making sure it slides up and down easily and can lock for safety.
If you drill holes to clean the inside of a double pane window, keep in mind that drilling holes in the windows could damage the glass and ruin the efficiency of the window, so it should be done as a last resort.
Pointing a fan on the holes is another idea and may help dry out the inside of the window. It will get the air flowing and allow the water to evaporate but won't work for dirt.
Read: How to Clean Brita Pitcher
Related Products