Struggling with unwanted amounts of wax on your hair? We hear you, wax is present in numerous styling products, and though it's helpful to hold a style and add shine to your precious strands, it can build up—the reason why it is necessary to learn how to get wax out of hair.
Wax build-up can clog your follicles, and therefore you could end up with an unhealthy mane. Though it may seem challenging, knowing how to get wax out of hair isn't as complicated as you think. It may take some special steps to get the wax out. However, there are actually several ways to remove wax quickly and effectively.
You can choose between store-bought products or create your own treatments using ingredients you may already have at home. Whether you're dealing with candle wax, hair removal wax, or styling wax, these methods have proven to be effective. Take note of getting wax out of hair methods below and say goodbye to wax on your hair the right way.
How to Get Wax out of Hair FAQ's
Does wax come out of hair?
Yes, it does! With a little patience and the right tools, you can remove wax from your hair. If solid wax has gotten in your hair, it will need to be melted to be removed.
How do you remove the wax without removing hair?
Dip a cotton pad in mineral oil, massage oil, or olive oil. Warmer oil works better than cold oil. Hold the soaked pad on the wax residue until it's saturated; about two minutes. Wipe off the wax residue with a clean cotton pad.
Do you have to wash the wax out of your hair?
If a lot of wax is used, it may be hard to wash it off with regular shampooing. Rinse out conditioner with warm water and shampoo hair as usual. It is easier to wash off using an oiler agent than wax. For best results, make sure to rinse all conditioner from hair before shampooing.
Is it bad to leave wax on your hair?
Yes, leaving wax or gel on your hair will block your pores, to begin with, damaging the cuticle a the same giving you poor and unhealthy hair in the long run.
How to remove stubborn wax?
If struggling with stubborn wax, wet the hair with hot water to soften the wax and apply a quality hair conditioner to lubricate hair to remove the wax.
Working the wax out of the hair strands with your hands, and begin rinsing the hair with running water.
After the conditioner is rinsed out, if any wax remains, apply a bit of shampoo, and work it in to remove any lingering wax.
You can comb through the hair while rinsing to remove traces of wax.
Is it dangerous to use alcohol on your hair?
Rubbing alcohol can also be effective in removing wax from your hair. It is safe to use on your hair and scalp.
How to Get Wax out of Hair
Method 1: Hairdryer
Wrap the portion with wax in paper towels
A hairdryer on high heat to heat the wax through the paper towel.
As the wax begins to melt, it will get absorbed by the paper towels.
Remove the paper towel and replace it with new, clean paper towels.
Repeat until the wax is removed.
This hair dryer uses turbo to speed up transferring ten times more ions and thus help to remove static and reducing frizz.
The combined effect of ceramic tourmaline makes hair soft and smooth, and all you have to do is blow-dry it.
The new upgraded 2200W DC motor provides powerful airflow and fast drying. Bring a professional salon home. Has a premium soft-touch body, comfortable non-slip handle for flexible operation, a detachable rear filter for easy cleaning.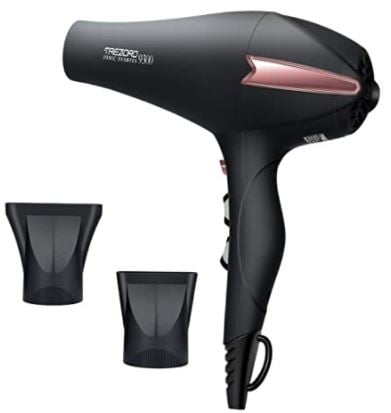 Features:
3 heat settings
2 speeds
Detachable rear filter
Method 2: Baby oil
Apply baby oil on the affected portion of your hair
Take a tablespoon of baby oil in your palms and gently heat it by rubbing your palms a few times.
Then massage the oil in the affected section of your hair.
Rub the oil in a single direction to loosen the waxy residue.
Wipe the area with a clean damp cloth to remove the hair's oil and wax particles.
Alternatively, warm olive oil on the stove till it is slightly hot.
Apply the oil to your hair
Let it rest for a few minutes
Using a clean cotton pad, wipe off the wax residue
Wash your hair with shampoo to remove any remaining grease.
Pure baby oil, enriched with shea & cocoa butter, formulated to help moisturize babies' delicate skin and protect skin from dryness, is great for relieving dry skin or rough patches.
Pure baby mineral oil forms a silky moisturizing barrier to help prevent excess moisture loss and lock in up to 10 times more moisture on wet skin than an ordinary lotion can on dry skin.
Baby oil is clinically proven to be gentle and mild for baby's skin, easy to spread, ideal for baby massage, and a relaxing bonding experience for you and your baby.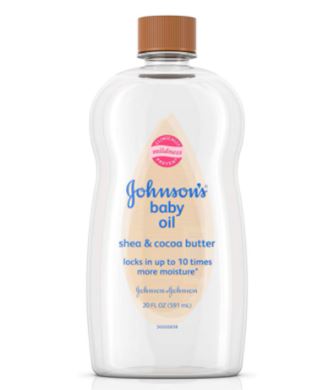 Features:
Hypoallergenic
Dermatologist-tested
No parabens, phthalates
Method 3: Clarifying Shampoo
Get your hair wet with warm water.
Make sure the affected portion of your hair is thoroughly soaked with water.
Proceed to get a generous amount of the clarifying shampoo
Scrub your hair thoroughly to remove the wax
Allow the shampoo to do its job for a few minutes
Rinse off the shampoo with normal room temperature water.
Repeat the process if stubborn residual wax remains after the first wash.
Moroccanoil Clarifying Shampoo removes buildup from hair products, chlorine, environmental impurities, hard water, and mineral deposits that can make hair limp, lifeless, or greasy.
This deep-cleansing formula removes daily buildup and impurities, while keratin, argan, avocado oils, lavender, chamomile (How to Harvest Chamomile), and jojoba extracts provide nourishment. Hair is restored to a healthy balance with a weightless feel.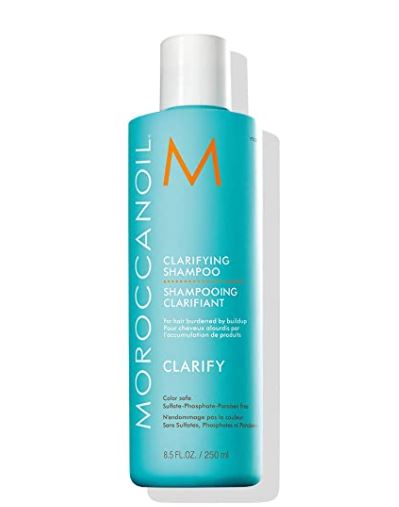 Features:
Color-safe
Keratin-enriched
Infused with lavender, chamomile, and jojoba plant extracts
Method 4: Ice-pack
Go to your fridge and get as much ice as possible
Place a few ice cubs on a Ziploc bag and seal it
Place the ice-pack over the wax on your hair for a few minutes
This will harden the wax
You can now proceed to pick out the wax as if you were brushing off flakes from your hair.
Method 5: Apple Cider Vinegar
Combine one part apple cider vinegar with one part water
Apply it to your hair.
Once applied, let it sit for a couple of minutes
Proceed to rinse it off.
This helps remove any residual wax from the hair, and as a bonus, it also makes the hair smooth and shiny.
Organic Apple Cider Vinegar is made from select varieties of organic apples. In addition to its culinary uses, apple cider vinegar has been touted in countless folk remedies for centuries.
The Bragg ACV Vinegar is made from organically grown apples and offers various health benefits. To easily incorporate ACV into your diet, you can take a daily 2 oz shot, pour it over your salad, drink in a morning elixir with water and lemon, or add it to your hot tea.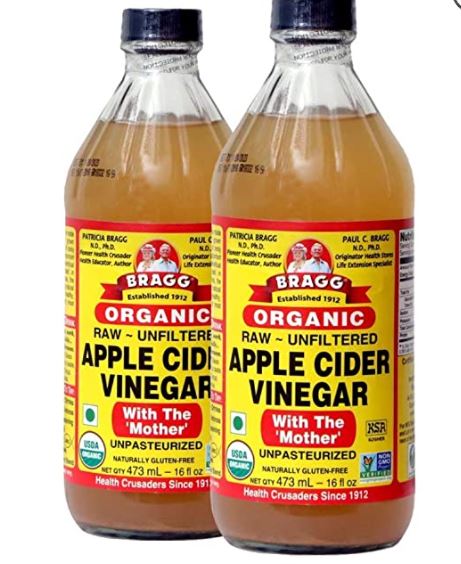 Features:
Organic
Non-GMO
Kosher certified
Method 6: Petroleum Jelly
Apply a generous layer of petroleum jelly to the area with the wax residue.
Leave it for five minutes.
Wipe it off from the hair with a clean cloth or cotton pad.
Use shampoo to remove any leftover grease from the petroleum jelly. Voila.
This creamy, non-drying formula leaves skin feeling clean, velvety, and rebalanced. Skin looks brighter with a healthy glow. Dirt, dust, and pollution are perfectly removed from the skin. Skin is immaculate and clear.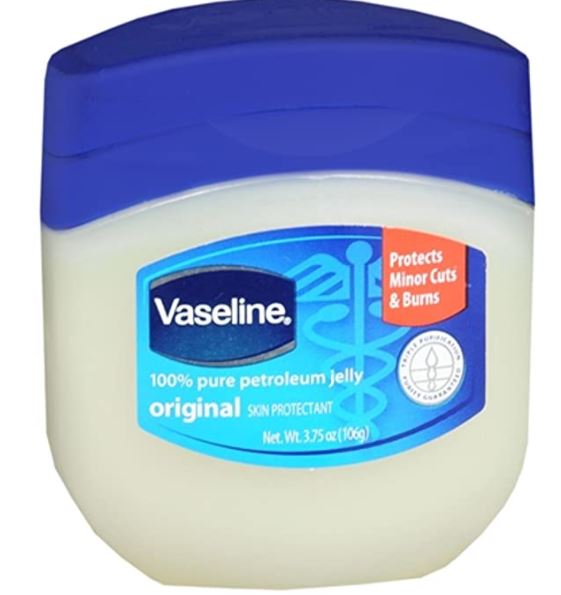 Features:
Method 7: Rubbing Alcohol
Soak a cotton pad in alcohol
Rub it on the wax residue in gentle circular motions.
Massage it gently on the affected portion of the hair to help the wax loosen. This will make the residual wax dissolve until it's transferred to the cotton pad.
Additional Tips on How to Get Wax out of Hair
Olive oil can be a good substitute in case you do not have bay oil handy.
This type of shampoo works well in removing wax out of hair because it's been specially formulated to remove build-up.
You may or may not know this, but Petroleum is a natural lubricant. If you have Petroleum jelly lying around somewhere at home, this tool can help you get wax out of your hair.
If solid wax has gotten in your hair, it will need to be melted to be removed.
If constant use of hairstyling waxes cannot be avoided, invest in a good quality clarifying shampoo.
Some hair waxes, such as hair relaxers, will need to be removed professionally. Talk to your hairdresser for removal options.
Some shampoos contain wax in them as well. Choose one that will remove the shampoo without adding more to your strands.