Wrinkles aren't a big deal; however, for some people, wrinkles are unacceptable. When dealing with tricky fabrics like polyester, you need to know what you're doing unless you want to ruin that new pair of polyester slacks. The reason why today we'll be sharing with you effective methods on how to get wrinkles out of polyester.
This is a skill you'll be glad to know as it can literally save your clothes, and it will also save you lots of time next time you need to deal with this common predicament. Though you may need the help of some tools, removing wrinkles from polyester isn't as intimidating as it sounds. All you need to learn is a few essential steps and tips to ensure you do a proper job.
If you've tried in the past to remove wrinkles out of polyester with not very good results, you've realized there is a right and wrong way to do it. And it is time to learn about the actual process, continue reading, and make sure you learn how to get wrinkles out of polyester.
How to Get Wrinkles out of Polyester FAQ's
How do you get wrinkles out of polyester without a steamer?
A heat and cool-down period should help to eliminate wrinkles. Take your polyester items out of the dryer as soon as the cycle stops, and hang them as soon as possible. If this doesn't work, dampen the clothes with water, then, using a pressing cloth, iron out the wrinkles away.
Is it hard to remove wrinkles from polyester?
Polyester is a synthetic fabric that requires special care. One thing to consider is that it wrinkles very easily, and it cannot withstand high temperatures, so wrinkles can be a little harder to remove but not impossible.
Will polyester be damaged if you try to remove wrinkles?
Thankfully, there are several tips you can employ to remove wrinkles from a polyester item without damaging the fabric, such as washing and drying it, ironing on low heat, or steaming the fabric without getting the steamer too close to it the fabric.
What is the best way to get wrinkles out of polyester?
The best ways to get wrinkles out of polyester are to steam the fabric or place it in the dryer on a permanent press setting.
Can 100% polyester be ironed?
You can safely iron polyester, but it's a tricky process because high heat can damage or melt the synthetic fibers. Because of this, ironing should probably be your last resort.
You must look at the garment's care label first to see if this is recommended. If not, we don't advise ironing the item.
Why does polyester get wrinkled?
While polyester avoids wrinkling better than almost any other material, no fabric can completely avoid creases.
Polyester gets winkled because manufacturers often combine polyester and other kinds of materials to create blended fabrics. Blended materials like polycotton will wrinkle more easily.
Also, under some conditions, the fibers in polyester can be turned into adopting a new shape they should hold. This is how pleats and other shapes get heat-set into garments like pleated skirts.
Can you put polyester in the dryer?
Polyester fabric can melt, twist, or scorch when exposed to high heat. That said, the permanent press setting on most modern dryers was invented specifically for these synthetic fabrics.
How do you get wrinkles out of polyester with vinegar?
Create a spray with 1 part vinegar, 3 parts water.
Hang the item on a hanger and spray with the vinegar mixture.
Let dry, and magically the wrinkles will disappear.
How to Get Wrinkles out of Polyester
Method 1: Steamer
Turn your garment inside out and hang it on your shower curtain rod. A hook on the back of your bathroom door is also a good idea.
Fill your steamer and allow it to heat up.
Hold the steamer so the nozzle remains at least an inch away from your garment, and move it slowly up and down.
If you don't have a steamer, you can arrange your garment on an ironing board or a folded towel.
Then hold the iron a couple of inches away from the garment and set it to its steam setting.
This steamer for clothes produces 15 minutes of continuous desired temperature steaming. Made using leading technology, the unique 304 stainless steel heating panel ensures anti-rust, anti-oxidation, and a much longer life span than other materials like aluminum.
Easy to use, a handheld steamer is easy to move around with a 9ft extra long cord. This steamer heats up in less than 2 minutes to produce intense steam; 7 in 1 multiuse steamer not only effectively removes wrinkles on different kinds of fabrics but also levels up your living style.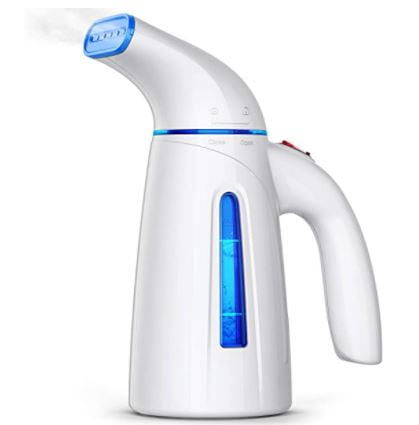 Features:
240ML capacity
Easy to move
9ft extra long cord
Method 2: The dryer
Turn your clothes inside out before you begin.
Wash your garment following the instructions on the manufacturer's label. If in doubt, use cold water or the permanent press setting on your washing machine.
Include fabric softener; this extra step will help your clothes avoid static electricity in the dryer.
Keep an eye on your washing machine and remove the garment as soon as the cycle ends.
Set your dryer to either the PP, Delicates or just the lowest heat setting.
Remove your clothes as soon as the cycle ends.
Immediately hang up the garment to avoid creating new creases while it is still warm.
This compact dryer makes it easy to quickly dry clothes, sheets, table linens, and more without taking up a lot of room – Perfect for apartments or other small living spaces, such as dorms, RVs.
Comes with a large see-through window. Stainless Steel drum is durable and resists rust and chipping. It has a removable interior lint filter and a user-friendly control panel.
Choose drying time from 20 to 200 minutes. A wall-hanging bracket comes included, can be wall-mounted.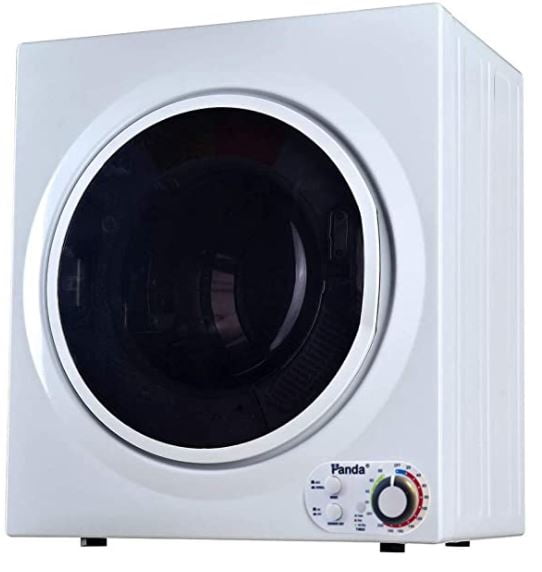 Features:
Stainless Steel Drum
Lightweight
Capacity 13lbs
Method 3: Iron
Turn your garment inside out before you begin.
Set your iron to its lowest temperature. Look for the synthetics setting on some irons.
Ensure you arrange your clothing on an ironing board to be neatly smoothed out with a flat iron.
Use a spray bottle to dampen the flattened section of your garment.
Lay a pressing cloth flat over this smoothed-out section of your garment. If you don't own one, you can use a towel that doesn't have a fuzzy side.
Run the iron over the protective cloth, moving back and forth smoothly to avoid resting the hot plate of the iron on any area.
The new Micro steam 400 HD soleplate offers the best steam distribution on the market for quick & excellent ironing results.
The integrated anti-scale system prevents scale from aggregating into the iron, while the anti-scale setting maintains steam performance and ironing results over time.
High-precision metal tip for easy access to difficult areas like narrow edges, seams, collars, and around buttons.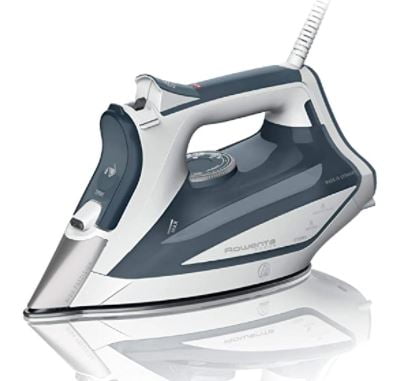 Features:
3-way automatic safety shut-off
Long-lasting performance
Water tank window
Additional Tips on How to Get Wrinkles out of Polyester
When using the steamer, you may need to gently tug on the hem of the garment as you go or hold out a sleeve or pant leg to make sure all areas of the fabric get exposed to the steam.
When ironing, if you need to iron a dress shirt, you could start with one sleeve laid flat across the ironing board. If you need to iron a dress or dress pants, arrange one panel of the skirt flat on the board, or smooth out one pant leg at a time on the ironing board.
Make sure you place your clothing on a hanger immediately after ironing, and avoid placing your clothes in your closet while it is still warm.
Once your item is wrinkle-free, hang or lay it flat to cool completely before you do anything else with it.
Polyester can be tumble-dried on a cool setting and won't shrink. To avoid wrinkles and static build-up, remove the garments from the dryer while slightly damp.