You thought it would have been nice to have your house surrounded by a lot of trees, but you didn't think it through. Now, even though you love the view and fresh air, is cleaning the fallen leaves a chore? Why not make this chore easier for you with a leaf blower? A leaf blower makes your yard's cleanup easier. Don't believe us? Try for yourself.
We have compiled a list of all the different types of leaf blowers. Read through and see which style would work best for you.
Types of Leaf Blowers
There are several different types of leaf blowers to choose from as well.
Heavy-Duty Electric Leaf Blowers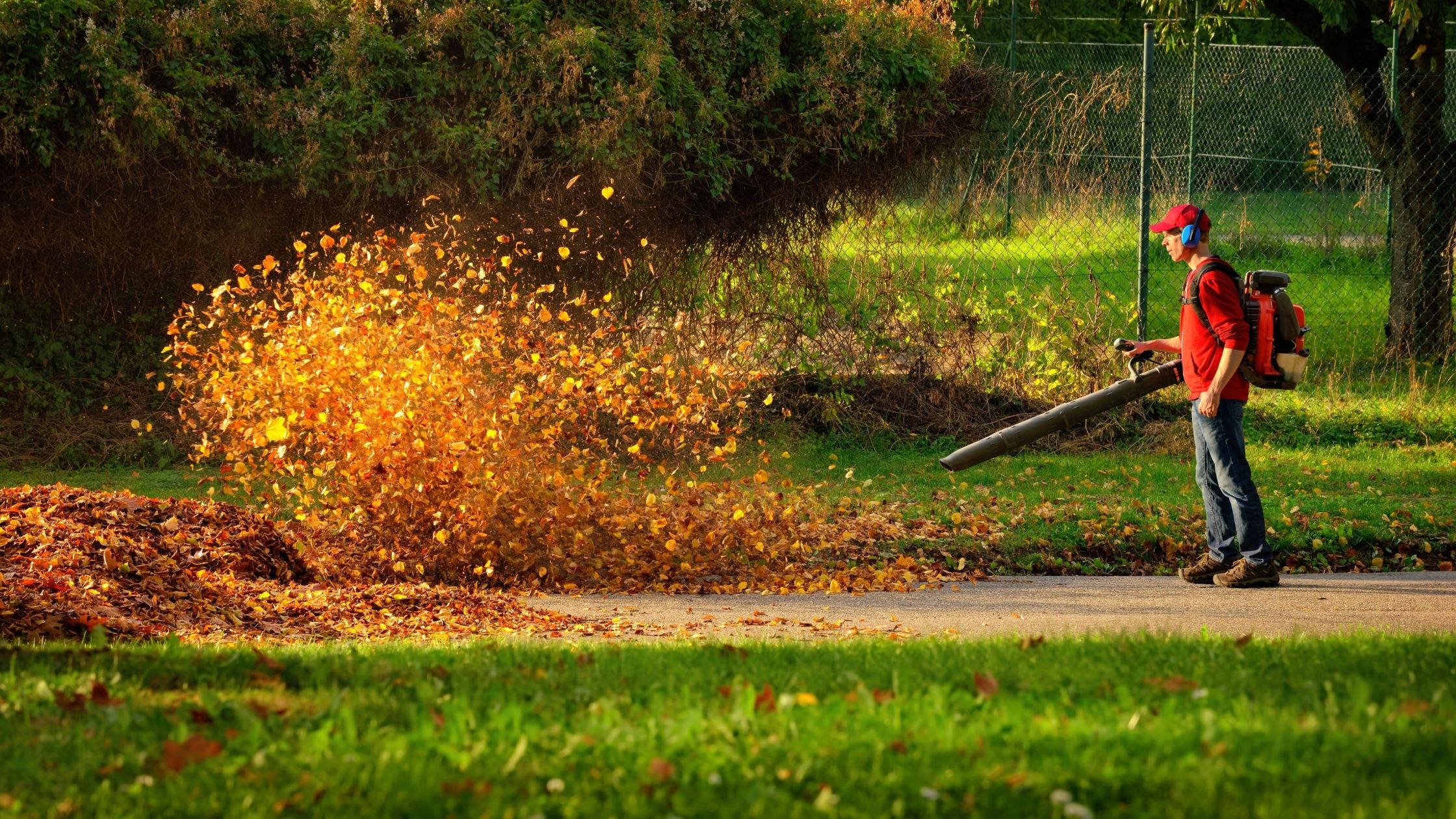 The heavy-duty leaf blowers are extremely powerful; they can push leaves and debris more precisely and at a much faster speed. As they are electric, they are usually corded, which means that you will have to use an extension wire.
If that is something that you don't like, a heavy-duty electric leaf blower may not be the right pick for you. However, if you are okay with managing a cord, the heavy-duty electric leaf blowers are excellent. They are useful, durable, and usually quite affordable.
You know how some leaves are just too stubborn—they just do not want to move. They won't trouble you anymore. With a powerful, heavy-duty leaf blower, you can get rid of them quickly. These models have a wider range of blowing air on, so more leaves get blown away in lesser time.
So, those of you who have a bigger yard should get this to make their lives easier. Also, get a heavy-duty electric leaf blower if you have many trees around your house that create a lot of mess during some months, and you do not want to spend too much time cleaning up every day. Get rid of raking leaves every day—what can be better than that?
Quiet Leaf Blowers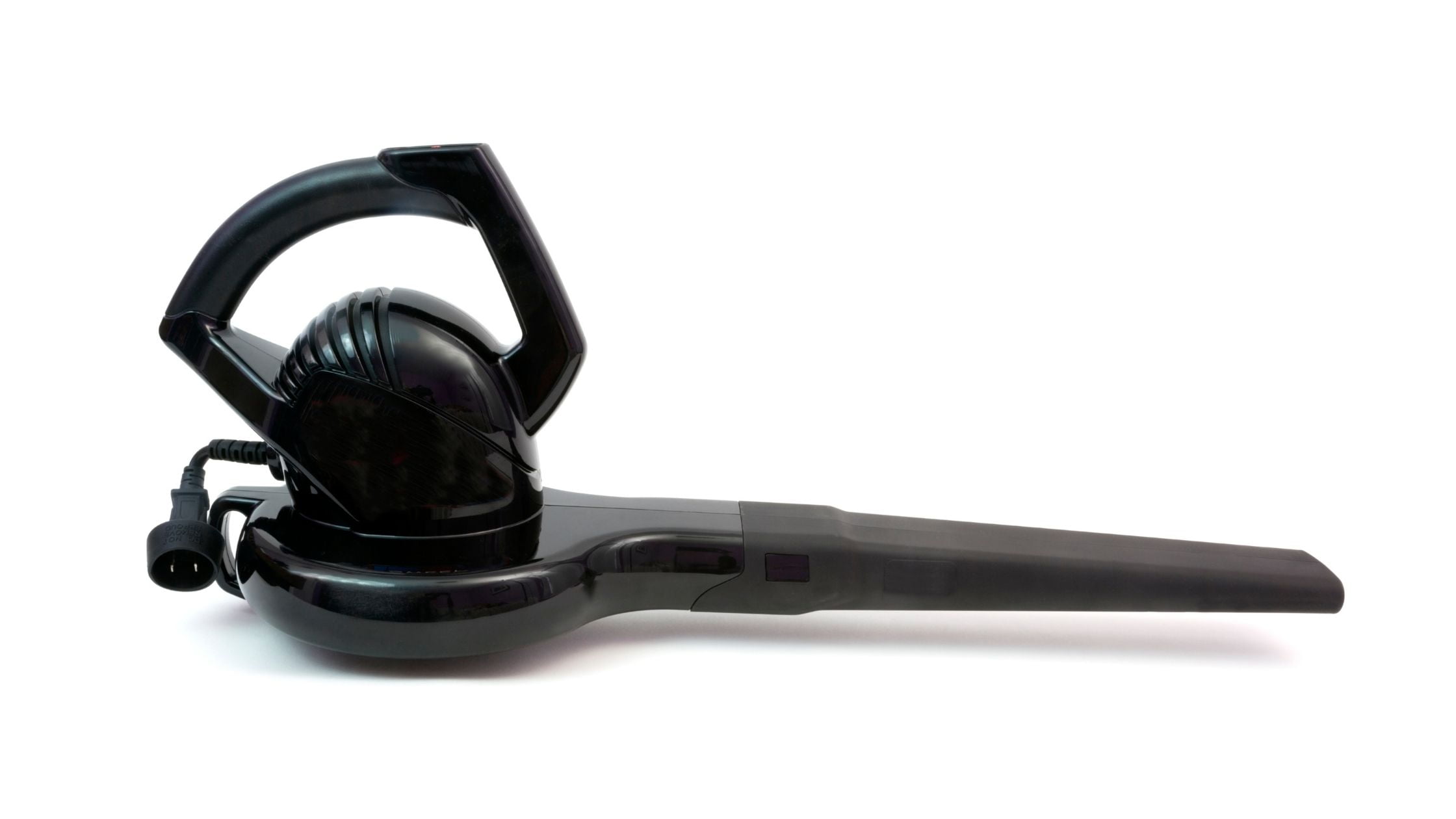 These are quiet leaf blowers as they are light-duty electric ones. They are not as powerful as the heavy-duty ones, which is why these do not make half as much sound as the heavy-duty ones do. Perhaps, this is one reason why most households prefer this.
Despite not being the most powerful in the market, they are pretty helpful and complete the job immaculately. If you have leave and debris laying around the perimeters of your home, get your light-duty electric leaf blower and get to work.
One of its best features is that it creates very little noise, and most of them run entirely silently. All those children who do not want to help with this chore because of the excessive noise that some leaf-blowers make will readily do so once you buy these lightweight, light-duty, quiet leaf blowers.
Also, no aggressive motor runnings reduce the risk of aggressive neighbors. What are you waiting for? Invest in a good light-duty leaf blower so that both you and your neighbors are happy.
Backpack Leaf Blowers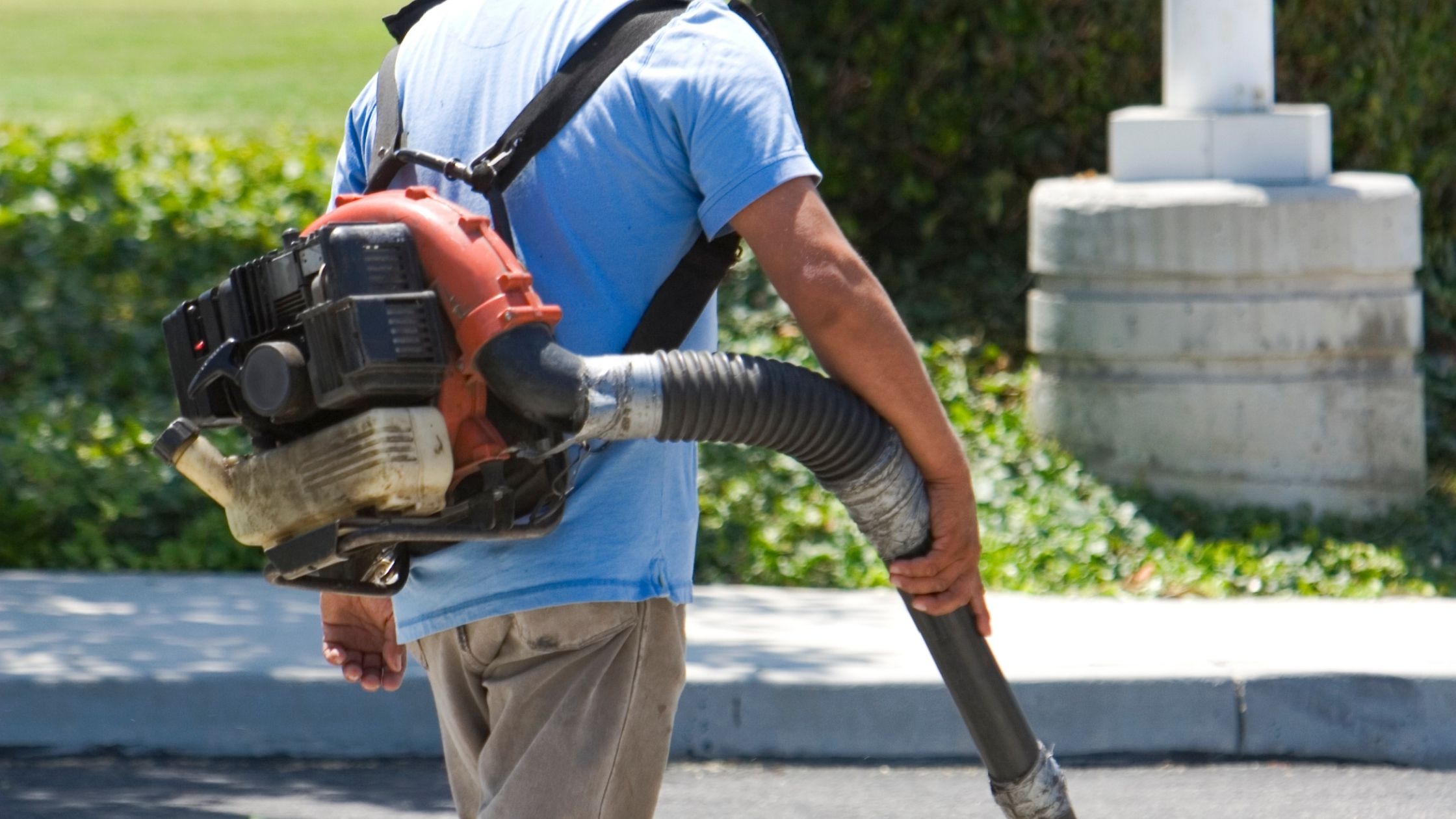 As the name suggests, one of the pros of this type of leaf blower is that it comes like a backpack which you can wear. If you have arm surgery and cannot carry something slightly heavy for a long time, getting a backpack leaf blower could be the best fit for you.
However, the biggest con is that these are extremely loud. Don't believe us? What if we tell you that these are so loud that some models recommend using some sort of noise cancellation headgear. If you don't protect your ears, these could be loud enough to damage your eardrums.
You can wear protective headgear, but they are so loud that they are sure to bother your neighbors. Now, it is an individual choice. You know best which type of leaf blower you want according to your preferences.
This type of leaf blower is beneficial for large jobs like cleaning up parks, farms, parking lots, and apartment complexes. Perhaps, this is why it is mainly used by professionals and to clean up commercial areas instead of individual residences.
Styles of Leaf Blowers
Before we begin discussing the different types of leaf blowers on the market, let's shed (pun intended) some light on the different styles of leaf blowers commonly available on the market.
Cordless Leaf Blowers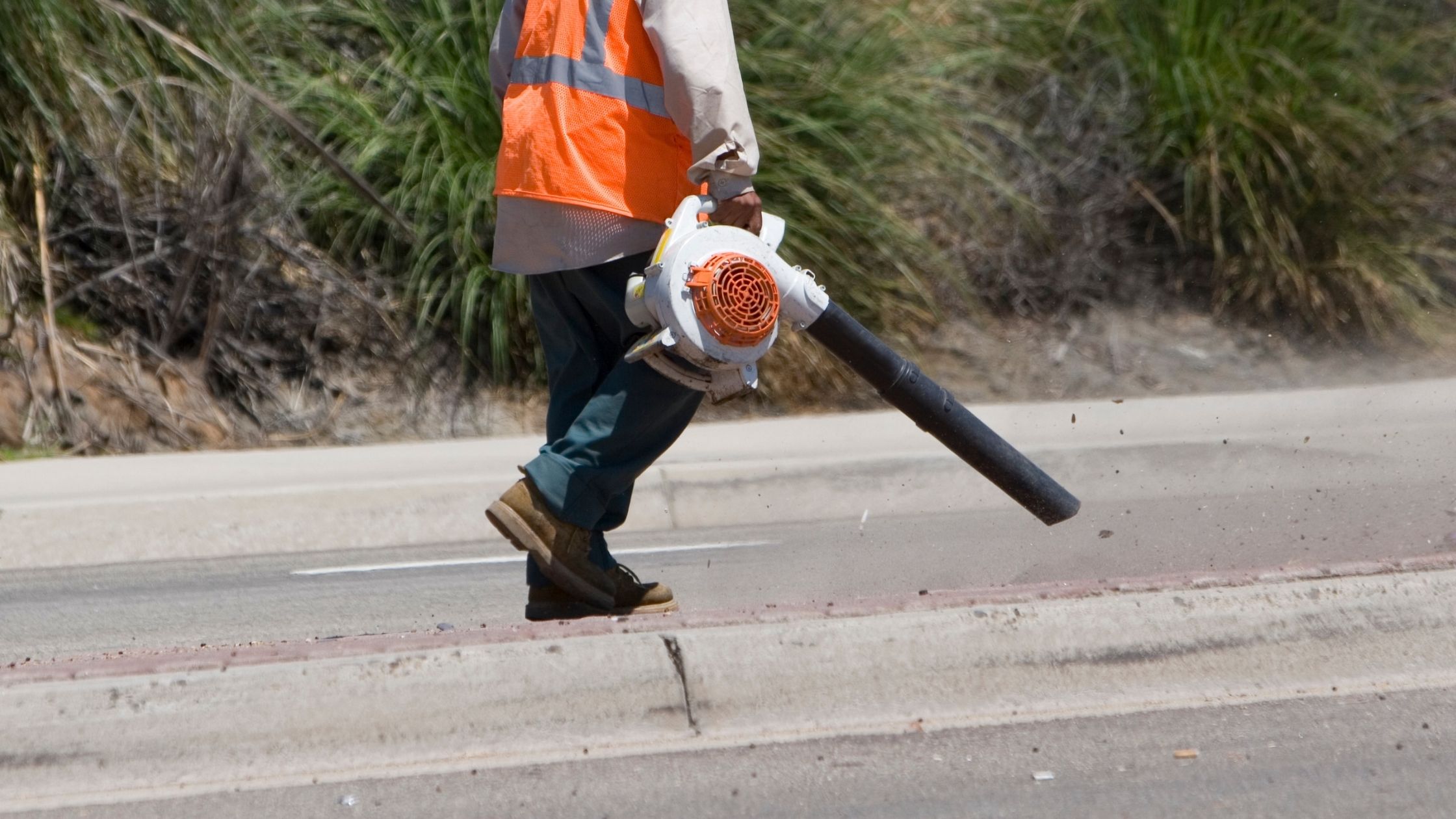 No surprises there! Just like every other thing, even leaf blowers had to go cordless with the advent of technology. And what a convenience a cordless battery leaf blower is! If you have a bigger yard and don't want to go through the hassle of managing a wire, cordless, battery leaf blowers should be your pick.
However, some of these cordless ones do not have long battery lives. A high-voltage battery could power your device for a longer time, but you should carry a spare battery if the other one runs out and needs recharging. Of course, you would not want to clean half of your yard and leave the other half a mess.
Another pro of the cordless leaf blowers is that they are usually affordable. Pick an affordable option and get a couple of extra batteries and get going.
Corded Leaf Blowers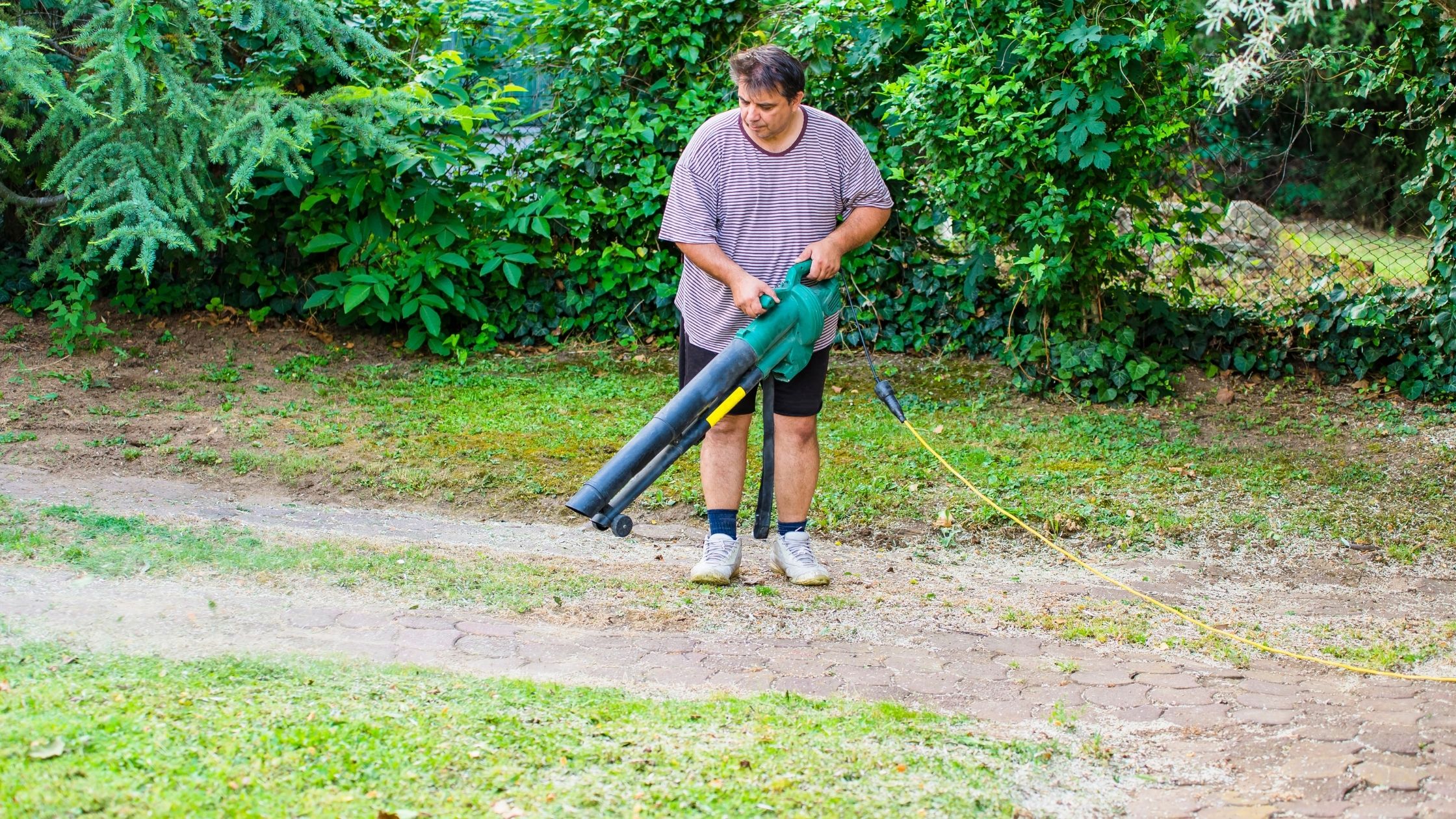 If we have discussed the cordless ones, you knew the corded leaf blowers would follow. These are more powerful than their cordless counterparts but restrict mobility because they have a cord.
However, if you have a smaller yard and can manage to maneuver an extension cord, corded leaf blowers are a great purchase. You will see that they are a tad bit more expensive than the cordless ones, but they are also more durable. So, it is a great purchase.
Also, they are lightweight as they don't have the weight of a battery that the corded ones have.
Gas Leaf Blowers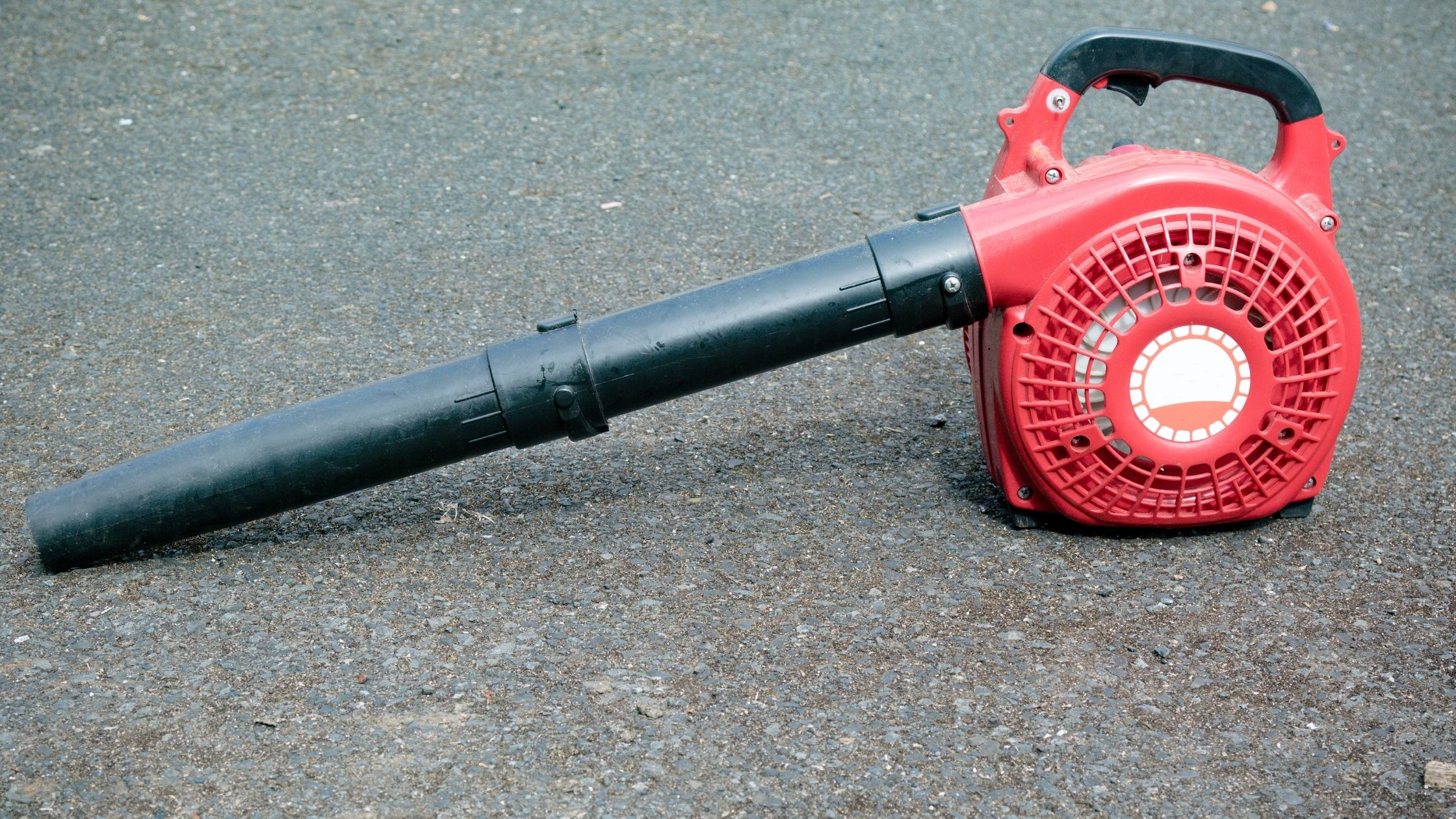 There are two types of gasoline-powered leaf blowers:
Two-cycle gas-powered leaf blowers

Four-cycle gas-powered leaf blowers
Two-Cycle Gas-Powered Leaf Blowers
The two-cycle gas-powered leaf blowers are perfect if you have a big task but a limited budget. Two-cycle leaf-blowers are not the most powerful gasoline-run leaf blowers, but they are strong enough to do a job well. If you don't have the pockets to get the most-power gasoline-run leaf blowers, get a two-type gas-powered leaf blower, and you will be happy with your purchase.
Four-Cycle Gas-Powered Leaf Blowers
If you want a powerful gasoline-run leaf blower, get the four-cycled one as it is your best. Although heavy on the pocket, these are so powerful that they can easily clean up a big yard that is dumped with hundreds of leaves. The big bucks will appear well-spent once you have completed the task and a clean yard awaits you.
Additional Features to Look for in Your Leaf Blower
You might have some specific needs as well, and for that, you need some specific features.
Leaf Vacuums
Some of the best models of leaf blowers are those that double as a leaf vacuum. These not only blow the leaves but have an inbuilt suction that sucks the leaves and debris and collects them in a reusable bag. Once you have finished, you can dispose of these leaves.
Anti-vibration Mounts
This feature would make your experience of cleaning your yard a pleasure. If you have the backpack leaf blower, you would know how loud it is. It could vibrate your body badly, and nobody wants that. Lookup for a model with anti-vibration mounts that would minimize the vibrations and make you feel more stable. This way, you won't be completely exhausted after you finish cleaning the yard.
Multiple Attachments
Multiple attachments with you leaf blowers will make it useful for more purpose than one. You can reach places where the typical nozzle does not access.
It could also serve to clean the interiors of your cars, sofas, and curtains. Doesn't it sound nice that you could use one leaf blower for multiple purposes? Now that is what you call a great purchase.
Soft-grip Handle
A soft-grip handle instead of the typical hard plastic one makes the experience more pleasant. You should look for a soft-grip handle model, especially if you aim to involve children in cleaning up. Carrying a hard handle for an extended period is very uncomfortable, so the soft-grip handles make it easier to carry for a longer time.
Most Expensive Leaf Blower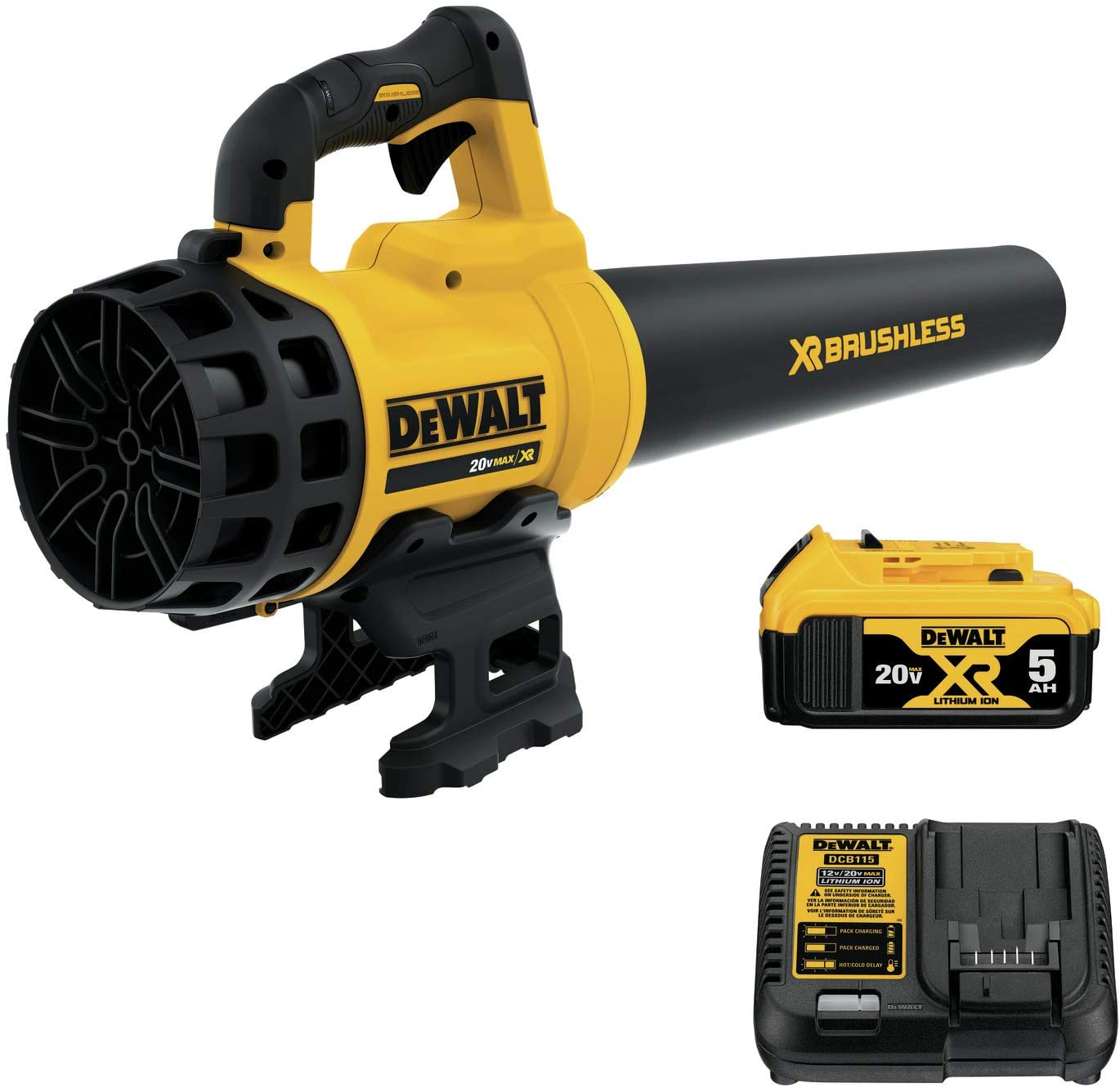 One of the most expensive and popular leaf blowers is the Dewalt 20V Max XR Blower. This battery-operated leaf blower comes with an air volume of 450 CFM and can go up to 125 Mph, allowing you to easily get rid of leaves without much trouble and without getting bound by wires.
Moreover, if you are worried about the noise, we've got some good news. This leaf blower has low operating noise at about 66 dB so that you don't hurt your ears or bother any neighbors. The design also features a variable trigger along with a speed lock so that you can control the power of the leaf blower.
Why is it so expensive?
The innovative design of the axial fan to ensure maximum air output

Long run time and motor life

Highly efficient brushless motor

Lightweight and easy to handle

Ergonomic design
Price: $185
Best Value Leaf Blower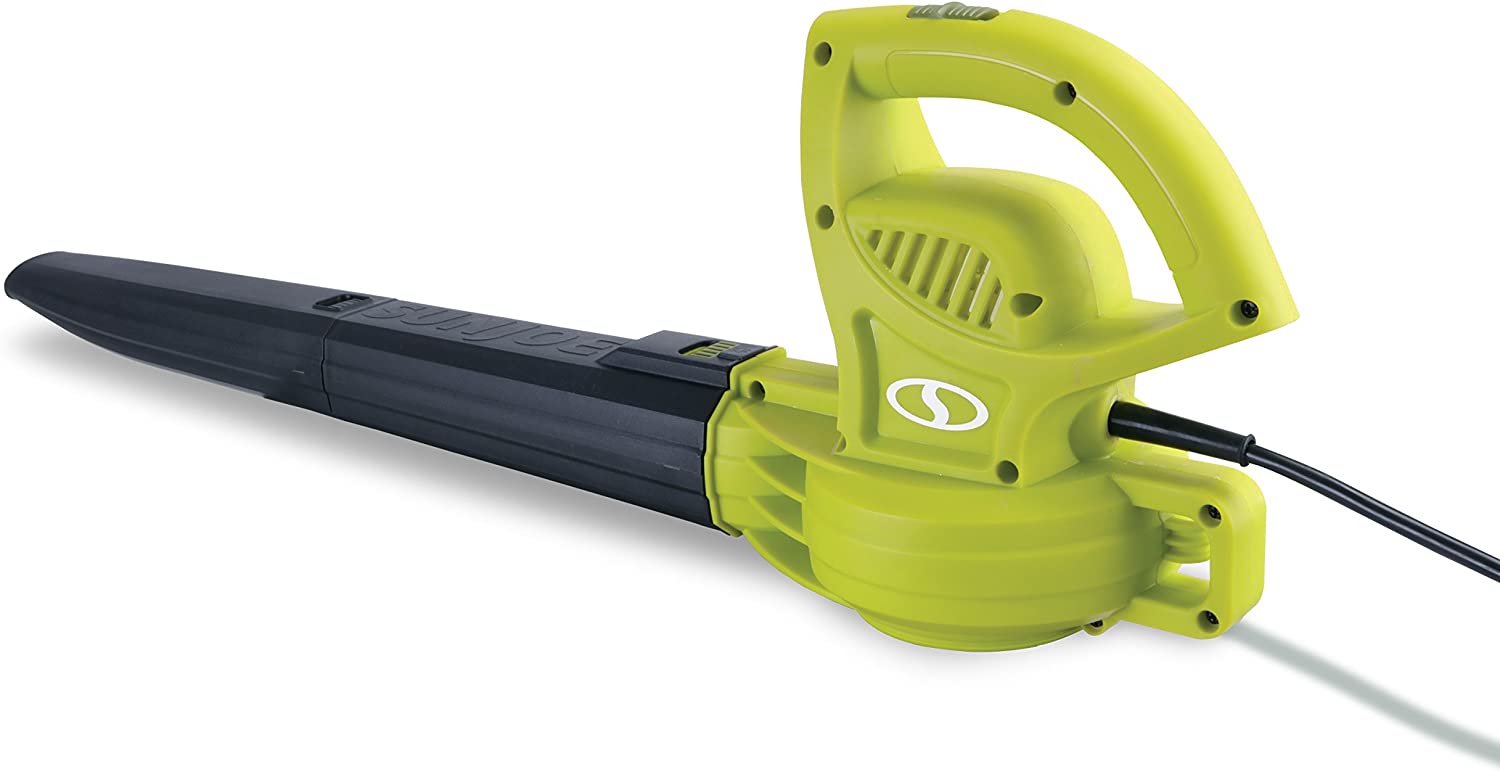 If you are on a budget, we recommend the Sun Joe SBJ597E Electric Leaf Blower. This leaf blower packs a lot of punch, and at that value, it's practically a steal. This is a corded leaf blower, so you will have to plug it in to use it.
The good news is that you can continue to use it for as long as you want without the fear of the battery running out. The blower is versatile, which means you get to use it for more than just leaf blowing. You can clean your patios, driveways, and much more. It has a maximum airspeed of 155 Mph, which makes it quite powerful, even against the most stubborn of leaves.
Since it doesn't rely on batteries, the whole blower is quite lightweight and easy to carry around.
Price: $20.09
---
Common Questions

About

Types of Leaf Blowers
What is the best style of a leaf blower?
The cordless, corded, and gasoline-powered are the most common and affordable styles. It depends on your requirements which style would be best for your needs.
Which type of leaf blower do I need?
Each type of leaf blower has some pros and cons. If you have a smaller yard, get the light-duty, corded electric leaf blower. If you have a bigger yard with a lot of trees, get a heavy-duty leaf blower. It depends on your preference whether you want a corded or cordless one. If you're going to buy a leaf blower to blow leaves at a large space, you may want to get a backpack leaf blower.
What is better, a two-cycle gas leaf blower or a four-cycle gas leaf blower?
Both are good as both are powerful. The four-cycle leaf blower is usually a little more powerful and has more mileage, but they are bulkier. It depends on individual preferences. If you can compromise on power and want comfort, a two-cycle gas leaf blower is better for you. If you want the most power and greater mileage, get the four-cycle gas leaf blower.
Concluding Thoughts on Types of Leaf Blowers
There is a variety of leaf blowers available on the market. Along with recommending the best leaf blowers, we have shared the styles, types, and additional features you may want to look at before buying your leaf blower. At the end of the day, it all comes to your needs and preferences that make any style, type, and model the best for you. Weigh the pros and cons and make a purchase.
Read: Types of Crickets